Mizya visited me again and we took more trips to the lake. I knew the last time was probably a perfect day that would not repeat itself. And it didn't. The first time we went in the morning it was cold and extremely gloomy. The sky wasn't visible at all, anywhere. Most of the photos look like it's about to rain any minute. And, of course, the second time we went there was not a single cloud in the sky at all. Talk about extremes. I'm not a fan of photographing dolls in direct sunlight -at all, and lost most of my interest and didn't even get to try some of the ideas I had.
But yay for beach props?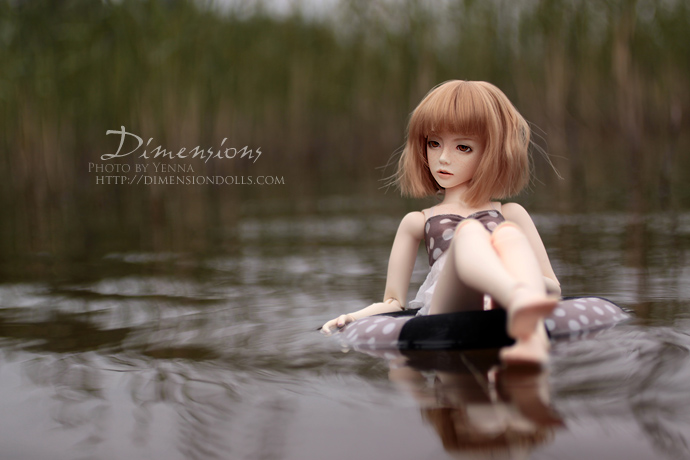 ______
EDIT/ And here we have a lovely paparazzi photo by Mizya:


Ahem, probably one of the more normal poses I've managed while shooting.