I received my new Withdoll girl body and took some photos right away. I'm also planning on taking new comparisons with other company bodies as well, as I have a MNF visiting from a friend, but I had to leave town, so that will happen during the weekend.
My old girl is grey skin from 7 years ago (2011) and she has yellowed due to age. The Vampire Rachel head is also from 2011 but it's been in a box most of this time and isn't as yellow, but it is lighter than the new grey skin body. I'll take nicer comparisons of the skins too, once I get back.
EDIT// Added a few bust comparisons to the end.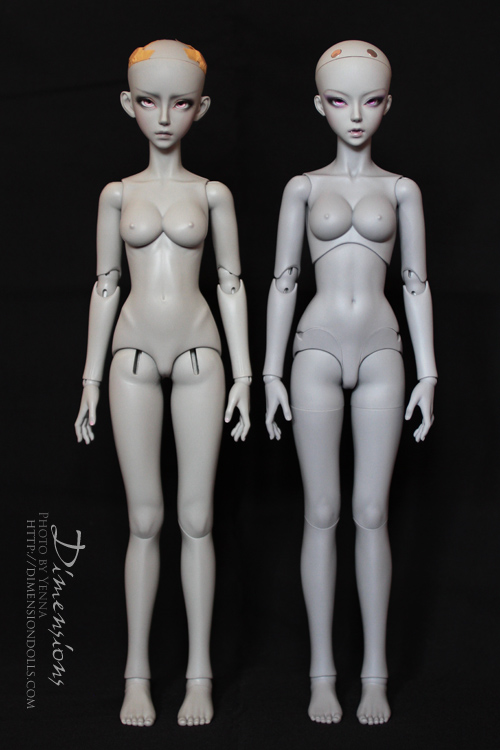 Old body (L bust) on the left and new body (C bust) on the right.
The two are very similar in shape, some details are different (old body has visible ribs and hip bones, new doesn't). The arms are similar in joints as well, but the rest not so much. The new body is strung with the legs together, while the old goes from neck to ankles. Also worth noting that the new body has a thicker and a shorter neck but the torso is a little longer, so they end up the same height although the shoulders aren't even.
Continue reading "New junior Withdoll girl body comparison & review"